Scheduled for release in May 2013 (Cancelled)
Previous Book: Book 3: Peace Origins
Next Book: Book 5: Snowtop Secrets
Scratchpad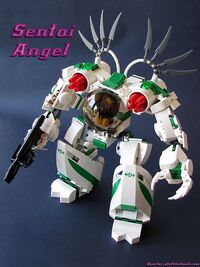 Deep Jungle Second Wave
March Special Edition Set:
Goldzilla (A20 - Ryo): $25. Minibot: Gorilla Minibot
August Second Wave:
Arc Angle (A21 - Hitomi): $30. Minibot: (something with wings, perhaps an Eagle) 
Ice Demon (Blue Dev): $50 Minibot: Snake Minibot
Snow Base (Includes a battle machine piloted by Ha-Ya-To called the A22 Sky Hawk): $90 Minibot: Raven Minibot
October Special Edition Set:
Mega One (Energized Meca One): $50. Minibot: Dragon Minibot
Details: The Energized Meca One will be completely black, with trans-red hands and eyes. The set would be a Tripedal Bridge Walker design, primarily black with some red accents.
Ad blocker interference detected!
Wikia is a free-to-use site that makes money from advertising. We have a modified experience for viewers using ad blockers

Wikia is not accessible if you've made further modifications. Remove the custom ad blocker rule(s) and the page will load as expected.