Hello, everyone!
Theres few questions that i ask me.
Who is who?
  Sometimes, when i see the pictures of Swift and Tech, i cant accaunt a different.
  Look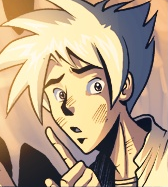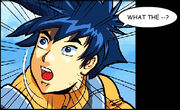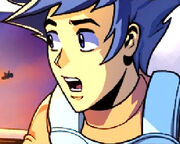 2. Why the most pilots have colored hair? To tell them apart?
3. Who´s that guy repairing your Battle machine in the Exo-Force Pilot Training (Game)?
4. What´s the name of the Golden Tower alternate Model?
5. In the Wiki is writen that Sentry, Fire Vultures and Thunder Furies destroyed and discontinued in production.   But in the Deep Jungle (Game) there are some. Are they residual stocks ?
6. In the Internet i often read that the name of the "Gate Guard" and/or "MDT Gunner", Genki is.

What´s the name now? Is Tech (or Swift) just the nickname of this Genki? 
Good bye and thank you !
Ad blocker interference detected!
Wikia is a free-to-use site that makes money from advertising. We have a modified experience for viewers using ad blockers

Wikia is not accessible if you've made further modifications. Remove the custom ad blocker rule(s) and the page will load as expected.